The Churches of Modena Municipality
There are seven places of worship that are part of the city's patrimony.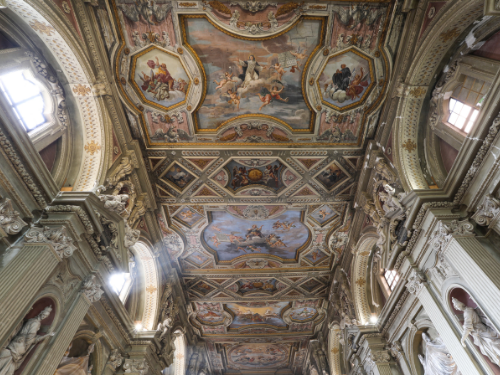 The first is the Chiesa della Madonna del Voto (Votive Church), which was built by the community of Modena to give thanks for the cessation of the plague of 1630 and dedicated to the Madonna della Ghiara di Reggio.
The Chiesa Sant'Agostino, included in the large Albergo dei Poveri, was sold around 1880 by the Charity Congregation of Modena to pay off debts. This acquisition confirmed and expanded the centralization of Modena's cultural institutions in a single location, the 18th century building which would later become the Palazzo dei Musei (Palace of the Museums).
In 1928 the church Santa Maria della Pomposa was purchased to host Ludovico Antonio Muratori's memorial, while the annexed parsonage, previous home of the historian, would house the Deputazione di Storia Patria (Delegation for Homeland History) and the Muratori Museum.
In 1936 the city became owner of the Tempio Monumentale dei Caduti, to which the local administration had made a significant financial contribution during its construction, begun in 1929.
The other churches—San Barnaba, San Lazzaro and San Biagio—became part of the municipal heritage in 1977 with the law that entrusted the properties of Public Charity Institutions to local administrations.
The city is therefore custodian of this vast patrimony and responsible for maintaining its original purpose: with the exception of San Biagio, not yet repaired from the damage sustained in the 2012 earthquake, all of the churches are open for worship. The conservation and the study of the artworks are entrusted by the city to the Civic Museum, thus affirming the longstanding relationship between the institution and the city.