Journey to the edge of the world
New Guinea
Located in this room are materials of extraordinary craftsmanship that document aspects of the daily life of the populations of New Guinea, the large island of the Melanesian archipelago, north of Australia, collected by ethnologist Lamberto Loria in 1889-90 during a research expedition that was among the first conducted in these areas.
From the land of the Incas
Pre-Columbian Peru
The majority of the material exhibited in this section was collected and later donated to the Museum by two Modenese, Antonio Boccolari and Paolo Parenti, during a trip around the world aboard the corvette Vettor Pisani (1882-1885). This collection, along with a 19th century core of objects donated by the Modenese astronomer Pietro Tacchini and a later acquisition (Fantin collection), documents aspects of the Pre-Inca and Inca cultures of the Peruvian coast in the Pre-Columbian era.
Stories of distant peoples
South America
The South American Indios collections bear witness to the material culture both of human groups who long ago went extinct due to epidemics and persecution by 16th century European colonists, and populations who following these dramatic events managed to adapt in order to survive.
Africa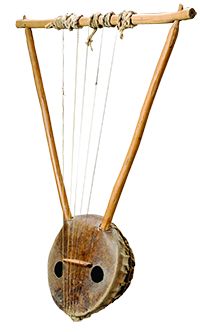 The materials exhibited in the display cases dedicated to Africa come partly from the Congo Basin and can be placed in the domain of the exploratory expeditions carried out in the equatorial regions of Africa starting in the mid-1800s, and partly from the Horn of Africa, and constitute a reflection of the Italian colonial involvement in those countries at the end of the last century.
Asia
The collection of objects from Asia is the result of sporadic acquisitions and donations by people from Modena who visited the continent at the end of the 19th century for commercial or political reasons.